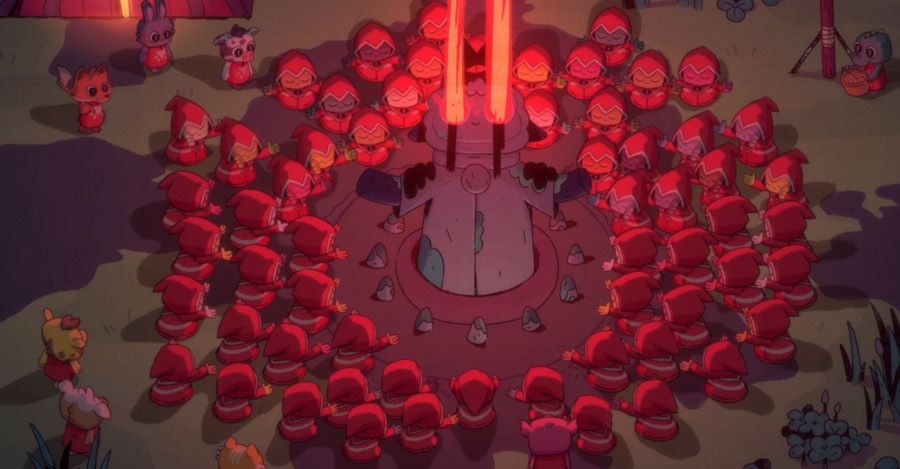 Since our foundation in 2009, we strive to be a responsible business and endeavour to prioritise our people, our players, our community and our planet. Guided by strong governance principles, we are focused on sustainable long-term growth while ensuring the best possible experience for our key stakeholders.



Our people
Devolver Digital's success is built on our team and the game developers we work with. Every member of our team is a highly regarded colleague and in our company everyone is welcome. Today, we are 200 people spread across 22 countries, two publishing brands and six development studios.
As a highly distributed company, we believe that talent can be found, nurtured and succeed, regardless of location. This is a key ingredient to the success of Devolver Digital, and as we strive to grow our team, we look forward to continued diversification to unlock the opportunities it brings.

Our community
As a digital entertainment company, our gamers are spread across the globe and are a highly passionate and engaged audience. We are always looking to increase engagement with our fans where possible. We attend games events around the world - Australia, Japan, South Korea, China, Croatia, Poland, Germany, France, UK, USA, Brazil & Chile.
We pride ourselves on the quality of our games localisation and the Devolver team is focused on delivering the highest quality possible. We currently support 9 languages as standard, and will grow this to 13 in 2023.
Our team continues to support a wide range of organisations and charities through donations and fundraising for causes dear to the hearts of our team and our community. We see this as a key part of our Group, and our Fundraising Committee works within our company to encourage our team to continue to put forward initiatives.
Devolver Digital is a proud supporter of both SpecialEffect and WarChild.

Our planet
Devolver Digital is a highly distributed team, with the majority of the group working from home with the obvious environmental benefits this brings.
We are committed to growing our business responsibly. Learn more about our Corporate Governance.